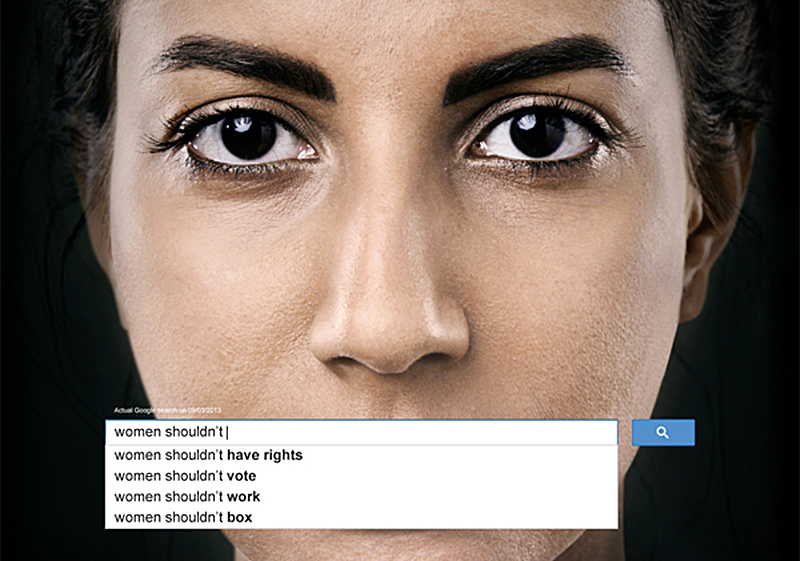 Google autocomplete feature reveals widespread sexism
The useful and sometimes hilarious Google autocomplete suggestions has been used in a smart way for a brilliant and harsh campaign.
Memac Ogilvy & Mathers Dubai worked for UN Women highlighting prevalence of sexism even (in a sadly obvious way) on the internet.
The campaign uses real Google suggestions ranging from clichés to truly disturbing claims.
The juxtaposition of the Google's dropdown on these intense shots, increases the anxiety while it replaces the voice of the women – muted – with the above mentioned sexists statements.